Humen Town has an extensive fashion industry with many clothing manufacturers. That is why there are also several fabric and accessory wholesale markets, which provide easy access to all kinds of materials used for the clothing production!
While the wholesale markets in Humen are not as big as those in Guangzhou, the vendors are often more generous and offer samples and swatches without hesitation. The markets open daily from 8:30 am to 6:00 pm and offer similar prices as in Guangzhou.
---
Dongguan Humen Fabric Market Map and Address
As you can see on the map below, the wholesale markets are on both sides of Renmin North Road. The busiest area with many wholesalers is in the center of the area, so we recommend you to visit the HICC and the Fumin Cloth Market for fabrics and Xing Yu Accessories and Fortune Accessories for garment accessories.
Newer markets have been opened south of the area. There are a few stores, which are very clean and have beautiful knit fabrics! When you plan to take a taxi to the markets use the following address: Renmin North Road, Humen Town, Dongguan City (请带我去:广东省东莞市虎门镇人民北路 虎门国际布料市场).
---
List of Fabric & Accessory Markets in Humen Town, Dongguan City
This pictured list might give you an impression of the markets. If you are looking for more details about each market, click on them in order to get to their profile pages!
---
Which fabrics can I buy in Humen Town?
In Humen you can find all kinds of fabrics used for the production of clothing and fashion accessories. Even fabrics for blankets, bags, and tents are available.
Only a few fabrics are hard to find. This mainly concerns silk based fabrics and special compositions. If you are looking for those, we recommend you to visit the Zhongda fabric market in Guangzhou!
Which garment accessories can I buy in Humen?
The markets offer all kinds of accessories, including buttons, zippers, ribbons, elastic tape, lace borders, tassels, tassel end caps, draw strings, and more.
While some of our customers say, that they could spend days in the accessory markets and would still discover new items, other customers feel like they've seen everything after a couple of hours.
---
We make sourcing easy! Take advantage of our helpful services!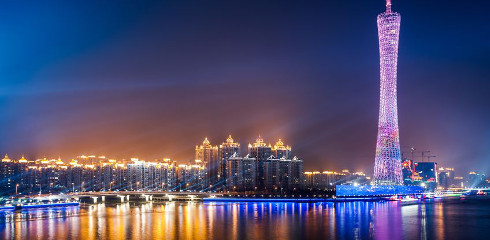 We offer guidance at the Dongguan Wholesale Markets and help you to find fabrics, accessories, and clothing! Hire our experienced guides, who speak English and Chinese fluently!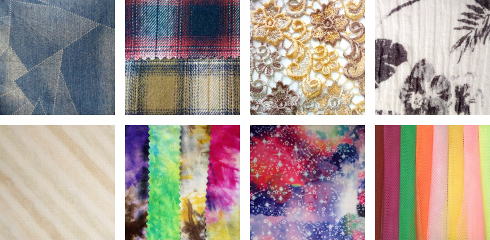 Sourcing made easy: Tell us which fabrics you are looking for and we send you dozens of free fabric swatches. When you decided for your favorite fabrics, we send them to you or your clothing manufacturer!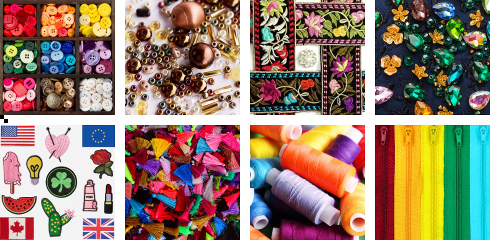 We source any garment accessories you need! Buttons, beads, buckles, patches, rhinestones, zippers and many more. Contact us today for free samples!
*free: Fabric swatches and accessory samples are usually free. Big fabric swatches, certain accessory samples, custom-made samples and the shipping fees are not free of charge.