The Zhongda Fabric Market in Guangzhou is the biggest marketplace for fabrics and garment accessories in southern China. Thousands of wholesalers and manufacturers make it a great place to source materials for the clothing production.
While the marketplace is commonly called the Zhongda Fabric Market, you will not only get all kinds of fabrics there, but also lots of garment accessories (e.g. buttons, beads, rhinestones, zipper, ribbons, sew-on patterns and many more).
---
Name Origin
Zhongda (中大) is the abbreviation for the nearby Sun Yat-sen University (中山大学, Zhongshan Daxue), which also gave the name to the metro station under Xingang West Road (Chinese: 新港西路) and Lixin Road (Chinese: 立新路) and the Zhongda bus station.
How to go there by subway?
The Zhongda metro station can be reached from Guangzhou Railway Station or from Guangzhou South Railway Station via line 2 to Changgang and from there just two stations with line 8. From the Airport or from Guangzhou East Railway Station you can take line 3 and change to line 8 at Kecun. (Subway Map).
---
Zhongda Fabric Market Map
The wholesale markets are in and around the triangle of Xingang West Road in the north, Dongxiao South Road in the south-west, and Ruikang Road in the east. As there are many wholesale markets on Ruikang Road, it is the best place to start your search for fabrics and accessories.
---
Zhongda Fabric Market Opening Hours
First of all, there are 18 independent market buildings. Furthermore, not all the shops follow the opening hours of the building. As a result, not every wholesaler will have the same opening hours.
This is a general guideline: The markets are open every day, Monday to Sunday (except for Chinese New Year). Most markets are open between 9:00 am and 6:00 pm.
We recommend you to visit the markets from the morning till the early afternoon. In the late afternoon and evening (4 to 7 pm) the area is really getting busy and there is always traffic jam on Ruikang Road, because hundreds of people want to leave with their cars and bikes full of fabric.
Zhongda Fabric Market Address & Location
The Zhongda Fabric Market is a huge area with many wholesale markets. Depending on where you want to go, use one of the following addresses:
Zhongda Station: 114 Xingang West Road, Haizhu District, Guangzhou (广州市海珠区新港西路114号 – 中大地铁站)
GZ Int'l Textile City: 2 Jinfang Rd, Haizhu Qu, Guangzhou Shi (广州市海珠区金纺路2号 – 广州国际轻纺城)
Pearl River International Textile City: Yijing Road, Haizhu District, Guangzhou (广州市海珠区逸景西路 – 珠江国际纺织城)
Yinling Textile City: Fengjing Road, Haizhu Qu, Guangzhou Shi (广州市海珠区凤景西路 – 银岭家纺城)
---
Wholesale Markets in the Zhongda Fabric Market Area
The marketplace is huge. Below you see the eighteen biggest market buildings in the area. In each of these buildings there are hundreds or thousands of wholesalers.
---
Stories from the Zhongda Fabric Market
We hope that this page provides a detailed overview of the Fabric market. We want to round out our page by sharing a few experiences other visitors made: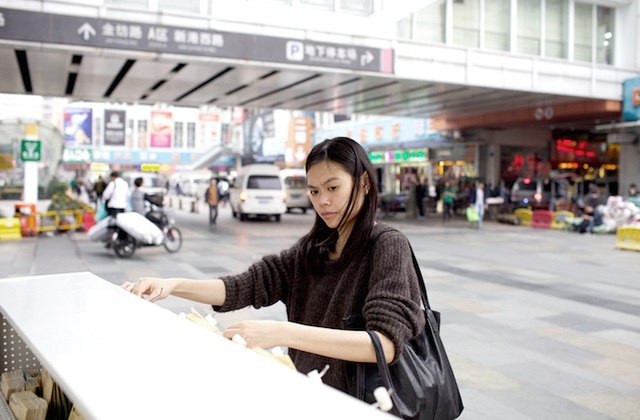 May 10, 2016 by Of a Kind
NYC-based designer Szeki Chan visits the fabric market a couple of times per year. Learn from her advice!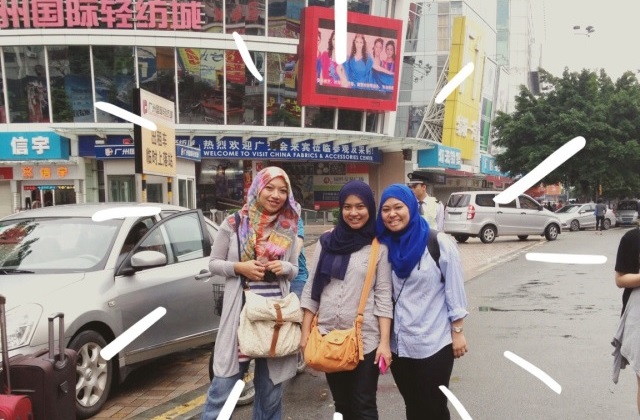 Irra visited the Haiyin Fabric Market and the Zhongda Fabric Market. Find out which experiences she made!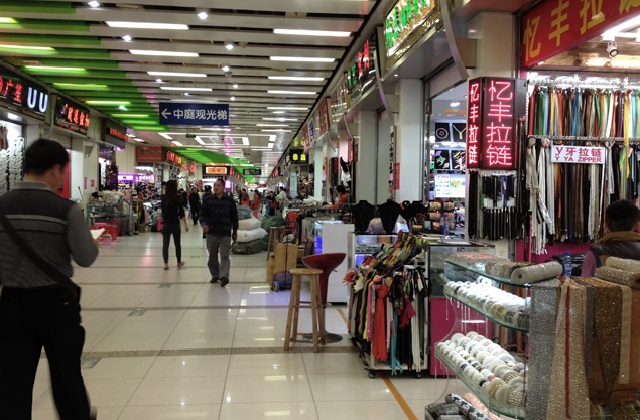 Nov 15, 2012 by Michelle Ng
A highly recommended visit for you, if you happen to be in Guangzhou and love shopping for material.
---
Let's hear your thoughts!